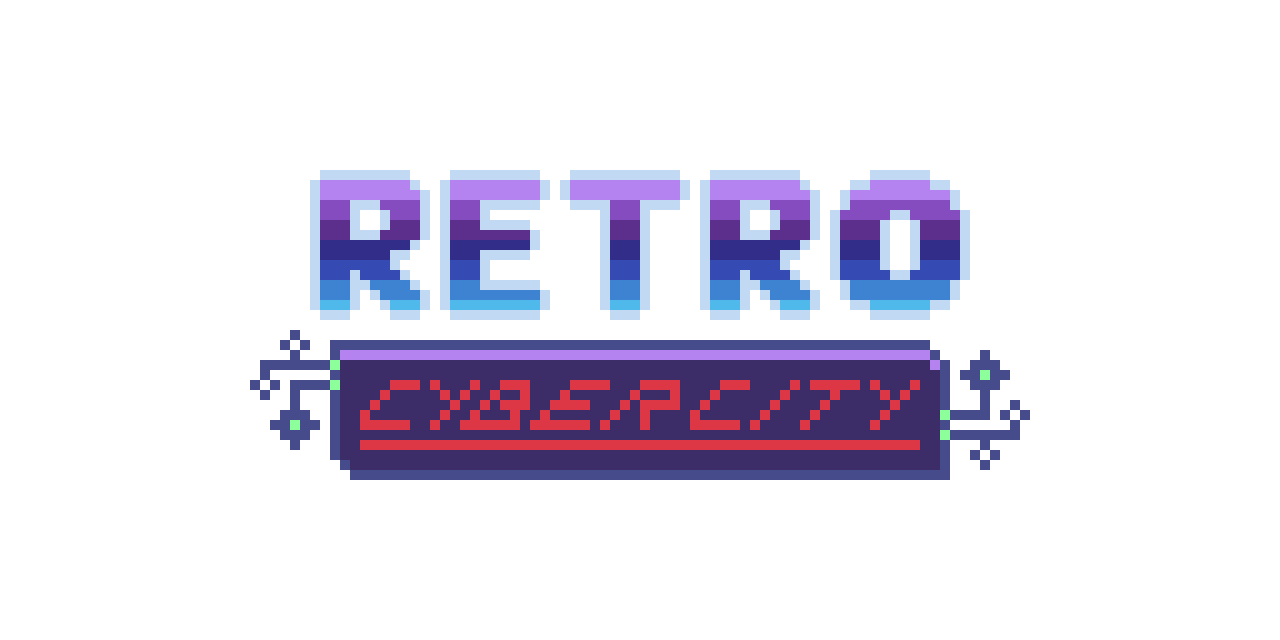 Retro Cyberpunk Exterior Streets
Comments
Log in with itch.io to leave a comment.
I like the pack, any more shadowrun type stuff you do, I'll pick up later.

I will for sure be doing more. I have the beginnings of a "Dock" area pack, a vehicle pack (incl. mechs), and more. It's always tough to decide how much to include, how to break things down so they don't get out of hand, etc.
Glad you like it! Feedback and suggestions are always welcome!
I like your pack very much.
Thank you so much, that's really gratifying to hear. Any additions you'd like to see or even entirely new packs in this theme that you think would be cool?
I have a new pack series in the works and the first parts of it are coming out tomorrow. It's a fantasy pack based on Norse mythology and the first bundle will have a character pack (24 characters w/ walk cycles) and an outdoor tileset with a village theme. Stay on the lookout as the style is similar to this, just a different palette and aesthetic. A clever creator could easily blend the packs to make something really out there.
But that said, I'll definitely be adding more to the Retro Cyberpunk series as well. I have several packs on the go with that, including an item icon pack, a "docks" themed pack, a vehicle pack, and more. I wanna eventually get to a one release a month schedule, but right now it's more like a couple of packs at the same time, every 4-6 months. Haha. I'll get faster.
I am so touched to hear this, I am a fan of cyberpunk and love all the works on this theme, your work is very good, I like it very much, will keep following you